My son absolutely loves reading, writing and learning about words. He is really good at all three, but it is always important to include them all into our learning. I wanted to specifically link our Latin learning to our English Grammar. It was easy with Dynamic Literacy (review).

We got the WordBuild: Foundations, Level 1 (Combo Edition) to see how well it would help us with making the connection between Latin and the English language, as well as teach him how to spell words correctly with the least amount of effort.
How the WordBuild Works
WordBuild: Foundations, Level 1 (Combo Edition) comes with a Teacher Edition book, the Basics Student Activity Book and the Student Activity Book. The Teacher Edition is a very detailed step-by-step lesson description so nothing gets missed or skipped. It is a great resource. You can see a picture of one of the pages in this post.
The Basics Activity Book is a fun 20-page booklet that introduces students to prefixes and suffixes in a fun way. It is easy to understand the way the information is presented in this booklet. The Student Activity Book is 184 pages. Every lesson is about 6 pages long to be sure that the information is presented in different ways. It ensures student understanding.

When we received the set in the mail, the first thing I did was check the Teacher Edition. I immediately realized how complete and thorough the lessons were. I was confident my son would be able to complete it well.
I am sure an older child could complete this with little to no help from an adult, but since my son is 5.5 years old (highly gifted), I do sit with him for every lesson and we complete half a lesson in one sitting. He enjoys it.
My Son's Impressions of WordBuild
My son is 5.5 years old and enjoys learning about words and their roots. This is the perfect curriculum for him. He completes half a lesson in about 15 minutes and is always happy while doing (that is always a good sign). He is advancing at a good, steady pace.
Since this is a supplementary curriculum (even though it is essential to our homeschool, in my opinion), we are taking our time going through it to really absorb everything.
My Impressions of WordBuild
I like WordBuild: Foundations, Level 1 (Combo Edition) very much. It is straight-forward and easy to understand. I like how thorough the Teacher Edition is and how it provides room to expound on topics as desired. I would personally recommend it.
I have no negatives to list, just letting you know that it might take a lesson or two for your child to learn how the lessons work before they can do it independently. I would say that age 8 is a great one to start them on this program, if they are good readers.
To learn more about Dynamic Literacy products, follow them on social media:
Facebook
Twitter
Pinterest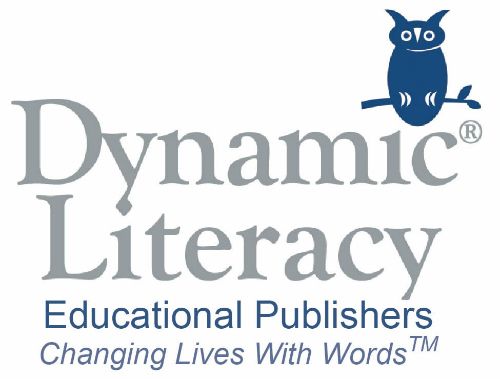 ~ ~ ~ ~ ~     ~ ~ ~ ~ ~     ~ ~ ~ ~ ~
~ ~ ~ ~ ~     ~ ~ ~ ~ ~     ~ ~ ~ ~ ~
Click on the image below to read many more reviews on this product.
I truly believe you will find them very helpful. 🙂