The lists of books for parents about early childhood development are numerous, but have you recently thought about the best book for your kids to read?
Books that will stimulate their intellectual development, engage their curiosity, and teach them subtle lessons while introducing them to the joy and pleasure of words. That is what this list is all about.
These books are not randomly selected. The lists were culled from suggestions by Common Sense Media, the Scholastic group, and Parents magazine.
And don't forget to see our book list hub! It is full of lists of books on all kinds of topics on all subjects! You will love it and find it very helpful!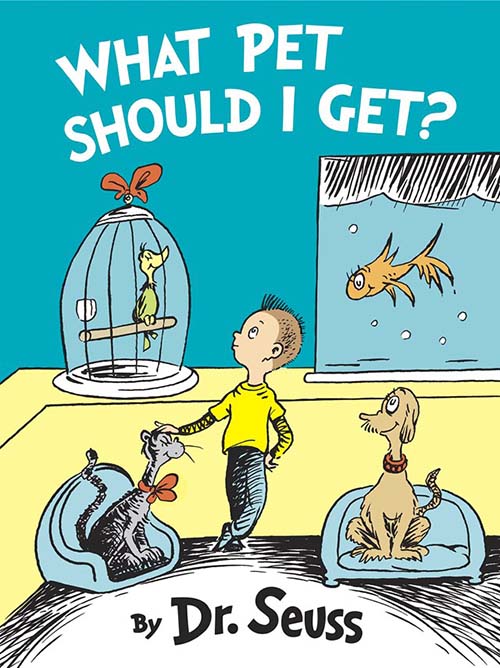 This never-before-seen picture book featuring original text and illustrations by Dr. Seuss uses the childhood experience of choosing a pet to illuminate a life lesson: it can be hard to make up your mind, but sometimes you just have to do it!
A good way to start our list: with something by the renowned Dr. Seuss.
Ages: C'mon, it's Dr. Seuss: Children of all ages.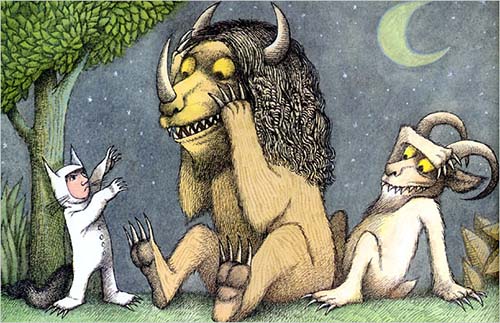 Where the Wild Things Are is 50 years old! Let the wild rumpus with Max and all the wild things continue as this classic comes to life as never before with new reproductions of Maurice Sendak's artwork. Astonishing state-of-the-art technology faithfully captures the color and detail of the original illustrations. Sendak himself enthusiastically endorsed this impressive new interpretation of his art before his death in May 2012.
Winner of the 1964 Caldecott Medal for the Most Distinguished Picture Book of the Year, Where the Wild Things Are became an iconic book that has inspired a movie, an opera, and the imagination of generations. It continues to be one of the best loved books of all time.
Ages 4-8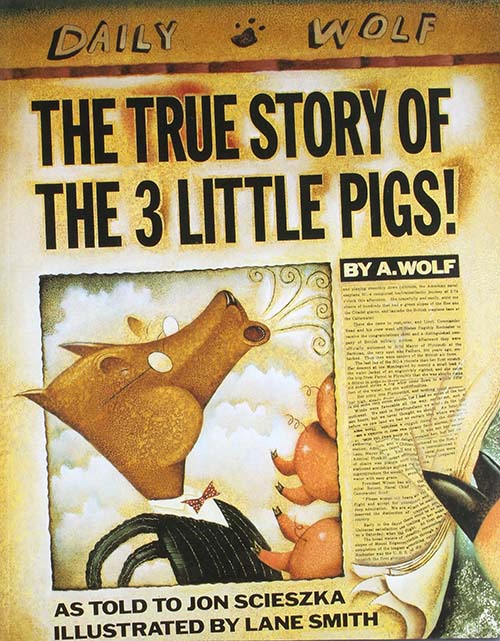 Alexander T. Wolf, now in jail for crimes against the three little pigs, insists he was framed. The truth, he explains, is that he visited the neighboring pigs' homes asking for a cup of sugar to make a cake for his dear old granny. He notes he had a bad head cold that day. So there was never any violent huffing and puffing, as the traditional story says. He just had a couple of bad sneezing fits.
When he found the first two lifeless pigs in their houses, which he'd accidentally blown down, he felt it would be wrong to leave food around to spoil. So he ate ham . . . which, he says, would be just like his readers eating a big, juicy cheeseburger. He admits he was pounding violently at the third pig's door when the cops arrived, but only because the pig had made derogatory remarks about granny. That's when he was arrested and the media spun the whole event to vilify him. What a fun read for kids.
Ages 3-8
47. Corduroy by Don Freeman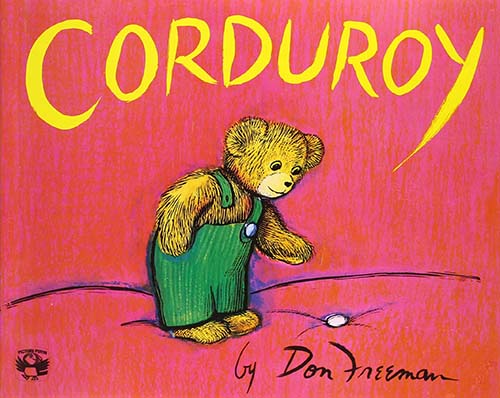 A funny, timeless story of a slightly shabby teddy bear in need of a home (and a button for his overalls). He finds both, and a friend, when a little girl named Lisa uses her savings to buy him at the local department store.
Have you ever dreamed of being locked in a department store at night? The endearing story of Corduroy paints a picture of the adventures that might unfold (for a teddy bear at least) in such a situation. When all the shoppers have gone home for the night, Corduroy climbs down from the shelf to look for his missing button. It's a brave new world! He accidentally gets on an elevator that he thinks must be a mountain and sees the furniture section that he thinks must be a palace. He tries to pull a button off the mattress, but he ends up falling off the bed and knocking over a lamp. The night watchman hears the crash, finds Corduroy, and puts him back on the shelf downstairs. The next morning, he finds that it's his lucky day! A little girl buys him with money she saved in her piggy bank and takes him home to her room. Corduroy decides that this must be home and that Lisa must be his friend.
Ages 3-8
On a rainy day, Sylvester finds a magic pebble that can make wishes come true. But when a lion frightens him on his way home, Sylvester makes a wish that brings unexpected results.
How Sylvester is eventually reunited with his loving family and restored to his true self makes a story that is beautifully tender and filled with magic. Illustrated with William Steig's glowing pictures, this is a modern classic beloved by children everywhere.
Selected as one of the 100 Best Books of the Century by the National Education Association.
Ages 2-5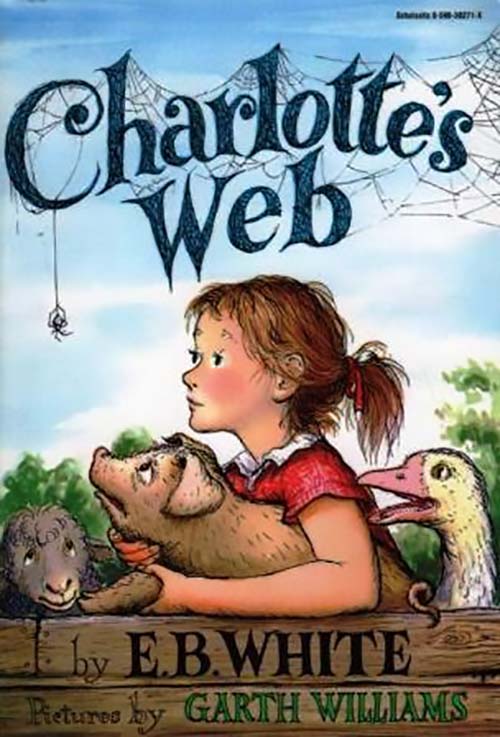 American prose stylist E.B. White presents one of the best-loved stories of all time. And a heartwarming portrait of one of the best-loved pigs of all time.
Wilbur is the runt of a litter born to a pig on the farm of Fern Arable's father. When it is announced that her father is going to kill the pig, Fern rushes forth to save it, asking of her father: "If I had been very small at birth, would you have killed me?" Her father spares the pig, but only if Fern agrees to care for it. Falling in love immediately with the little pig, she feeds him regularly with a bottle, and names him Wilbur.
Wilbur is Fern's constant companion until he grows big enough to be transferred to his new home in the barn of Fern's neighboring uncle. Fern is able to visit Wilbur, but is unable to see him as often. Out of boredom, Wilbur begins to befriend other animals in the barn, who often patronizingly instruct the still naïve little pig in the ways of life. His most important friend, however, turns out to be a spider named Charlotte, who occupies a web in the corner of a doorway above him. Her love for Wilbur, coupled with her ingenuity, will save Wilbur's life.
Charlotte's Web has warmed the hearts of millions for nearly half a century.
Ages 8-12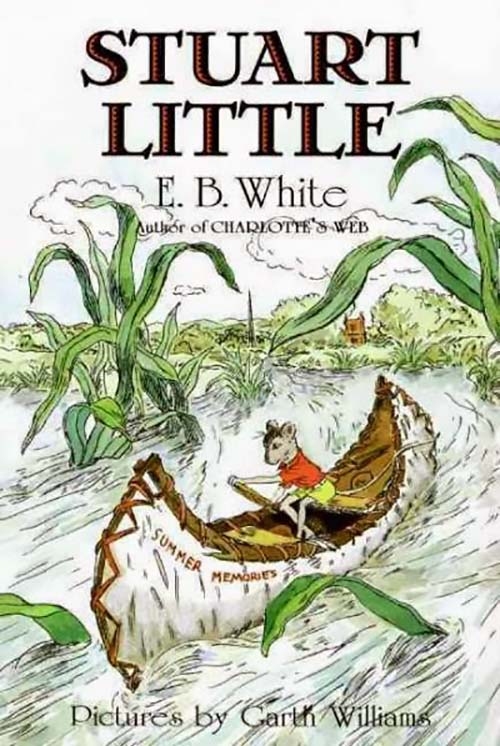 Another of the great E.B. White children's books. Parents need to know that this book is an excellent bridge between chapter books and full-length novels. Stuart is both valiant and very polite, and finds himself on one of the biggest adventures of his life as he sets off to find a lost friend. He encounters several dangers in the process because of his size, but the mood stays light and imaginative.
Stuart proves to be a protagonist that many readers can admire and respect.
Age: 6
43. Rapunzel by Paul O. Zelinsky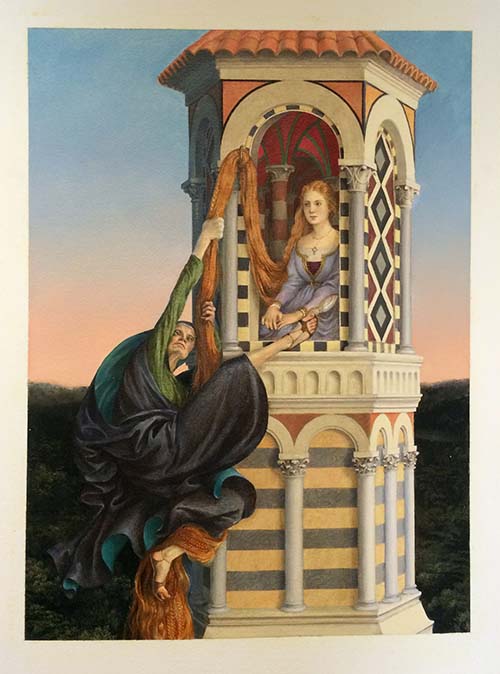 Parents: remember your parents reading this to you as a kid? Well, the story still resonates with youngsters. Trapped in a tower with no door, Rapunzel is allowed to see no one but the sorceress who has imprisoned her-until the day a young prince hears her singing to the forest birds. . . . The timeless tale of Rapunzel is vividly and magnificently brought to life through Paul O. Zelinsky's powerful sense of narrative and his stunning oil paintings.
"Simply put, this is a gorgeous book; it demonstrates respect for the traditions of painting and the fairy tale while at the same time adhering to a singular, wholly original, artistic vision."
A retelling of a folktale in which a beautiful girl with long golden hair is kept imprisoned in a lonely tower by a sorceress. Includes a note on the origins of the story.
Age range: 5-8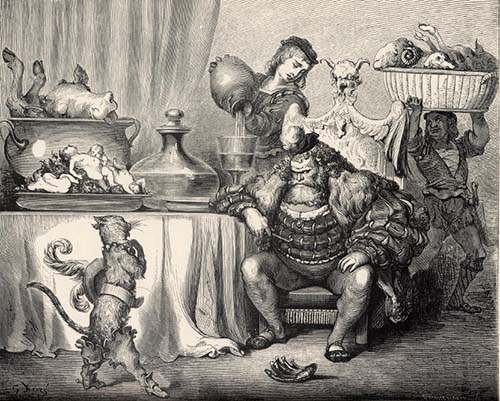 Charles Perrault's "Puss in Boots" has been an irresistible magnet for countless illustrators ever since this classic French tale was first published in 1697. So the question arises: Do we really need another edition of "Puss"? Presented with Fred Marcellino's magnificent interpretation of this nimble new translation of the authentic text, book lovers young and old are apt to decide that this "Puss in Boots" belongs on their shelf of special favorites.
Long regarded as the preeminent designer of book jackets in America, Fred Marcellino provides an unstinting visual feast in his first full-color picture book. The adventures of that rascal, Puss, and his master, the miller's sonare portrayed in a lavish series of illustrations that range from sumptuous grandeur to comedy both boisterous and sly.
Age ranges: 3-5, 6-8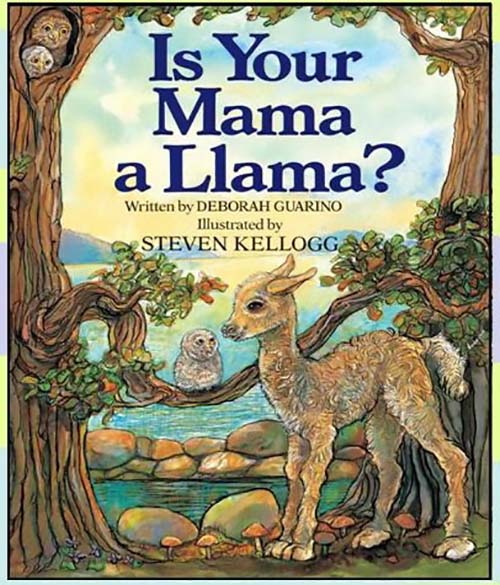 Simple, rhyming stanzas and bright, silly illustrations carry readers through Lloyd the Llama's quizzing of his friends about their mamas. Lloyd the Llama discovers what kind of animal his mama really is in this delightful guessing game picture book, filled with whimsical riddles and endearing illustrations. Rhyming questions and answers will charm and amuse children. "An enchanting animal guessing game."–School Library Journal. Full-color illustrations.
A young llama asks his friends if their mamas are llamas and finds out, in rhyme, that their mothers are other types of animals.
Ages: 4-8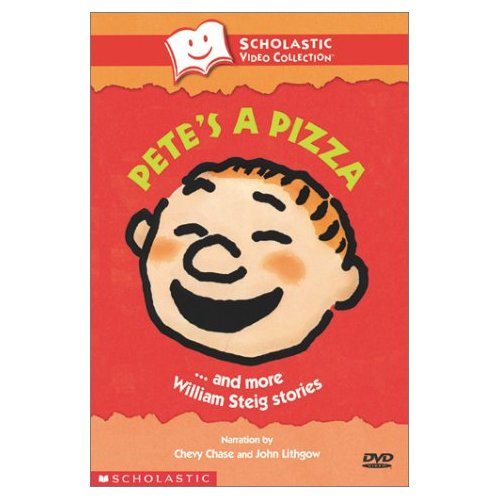 This is a wonderful book by an author who wrote it at age 83. You'd never know it.
Pete's father starts kneading the dough. Next, some oil is generously applied. (Its really water.) And then some tomatoes. (They're really checkers.) When the dough gets tickled, it laughs like crazy. And your child will too (laugh).
Ages: 3-6
To read the rest of the list, visit THIS LINK! 🙂
We looked at the entire list and still need to read some of them! We are excited to get some for birthdays and Christmas!

Join our awesome FB community!