Here is our review of the WAY Comes Home Kit by HomeSchool Scholastics, an i4 Learning Company.
It is a Health Homeschool Curriculum for Grades K-5th.
This program took 2 years to develop, to ensure the best topics are taught in the best manner possible.
In this post, I will share what comes in the kit, how it works and how we used it.
Don't forget to use the coupon code to get a discount on your kit!
We appreciate you reading our post that may help your family's health.
For our Health Advice and Recommendations Policy, please click here.
WAY Comes Home was designed in 2005 to be used in American schools.
It has been endorsed by several medical and research university journals.
And it has been proven that WAY Comes Home increases Math, Science, Reading and Writing academic performance.
This alone, makes it a very complete multi-level health education program.
Look at the image below. You can see everything that comes in the kit.
There are 3 levels of student journals that can be used with the same kit, which makes it perfect for homeschooling families, who have children of varying ages.
All they need to do is order the journal for each level and use the same kit for all.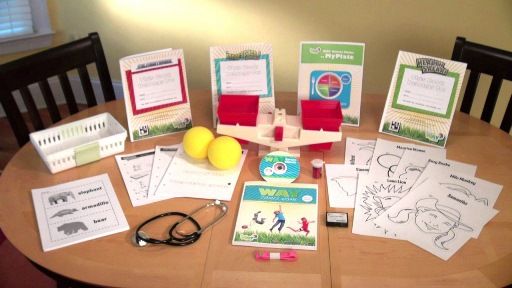 Health Homeschool Curriculum for Grades K-5th
The WAY Comes Home Kit was fun for my children.
It comes with a CD that introduces the topic/concept to be learned.
The materials reinforce and really "bring it home," no pun intended.
My daughter used the Kindergarten-level materials while my son used the 2nd-3rd grade materials.
It was fun being able to do multi-level lessons using the same kit.
Another thing that stood out to me is that the kit includes so many materials.
For the price, we get quite a bit and everything is included in the kit, even the stamp pads!
We only used our own pencils and coloring pencils.
Another great resource that is included is a list of books to read that complement each lesson.
It is wonderful being able to log into my public library account and get a book or two to read with each lesson.
I feel that fostering a love of reading is important, so I like to incorporate book reading in all our lessons as much as I can.
And because the books are related to the lessons, they understand the concepts a lot better, too.
I love that the lessons require little to no prep work on the parents' part.
This is a huge plus! I just go to the lesson, see what we need and get it out of the kit box.
How to Save Time Prepping
The only two things that I would suggest for the WAY Comes Home Kit to be even better is:
1) to list the materials and the lessons scope and sequence on their website.
When I was researching about reviewing this product, it was hard to really know if it would be something that would work for our family, so it would help a lot to have a scope and sequence on the website.
It will also help those homeschoolers who live in states with stricter subject requirements.
2) I would include a page in the kit where they explain parents how exactly each lesson applies to each leveled journal.
It took a bit of a learning curve to see which lessons went with each level journal.
Once we figured it out, it was smooth sailing.
Having an explanation would save parents time.
I am excited to tell you that this Health Homeschool Curriculum for Grades K-5th is now on sale for you!
Read below for more information and for the coupon code!
VERY IMPORTANT: as a special offer to your readers we have the program on sale (the complete kit and all print materials) normally $49.95 on sale for $39.95, plus an additional discount of $15 when they apply the Coupon Code: GC0191842.
The coupon discount should cover the shipping costs for most locations.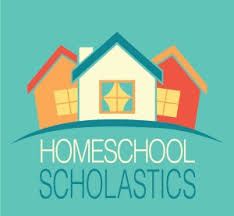 Follow HomeSchool Scholastics, an i4 Learning Company on social media!
Facebook: https://www.facebook.com/WAYComesHome
Twitter: https://twitter.com/WAYComesHome @WAYComesHome
Pinterest: http://www.pinterest.com/i4learning/

Thank you for reading our Health Homeschool Curriculum for Grades K-5th post!
You might also like:
How do American Homeschoolers Measure up?
Make-ahead Freezer Meals Recipes for Busy Moms