Are you ready to find out how to learn the French language the easy way wit this review? You have come to the right place because I will show you how! We are excited to bring you a review for Getting Started with French! Getting Started with French by Armfield Academic Press is awesome. It is a wonderful curriculum for beginners that everyone in the family will enjoy, no matter the age.
If you have been wanting to find how to learn French with books or how to learn French by yourself, then Getting Started with French is the book for you! It is a one-book, self-paced curriculum with condensed and digestible basic lessons, so everyone learns (a little or a lot) while no one is left behind. We are happy this program came about because it has been very beneficial in our homeschool.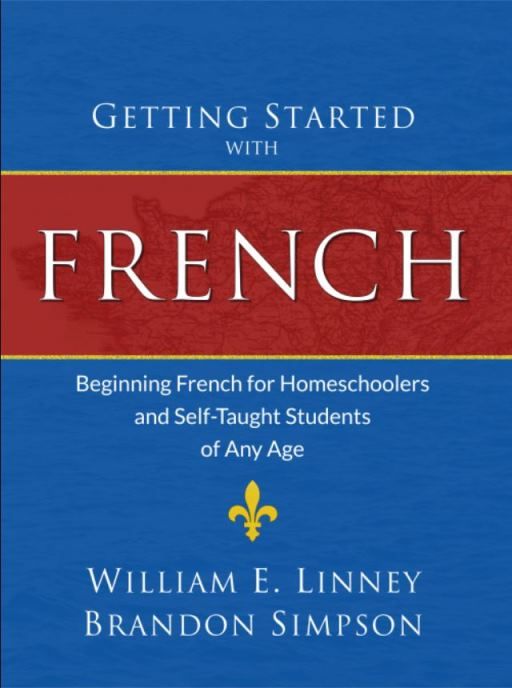 How to Learn the French Language the Easy Way
I think that most of us want to learn French quick and, in my case, I wanted my children to learn French quick, so we gave Getting Started with French a try. It is super easy to use and the lessons are short enough for us to review what we have learned and learn one or two more concepts in 15 minutes or so. This is perfect for younger one with shorter attention spans!
Getting Started with French also has downloadable audio recordings that go with some of the lessons. They have them on their website, so you can get to them anytime and from anywhere. This is great, especially for those who aren't quite sure about how words are pronounced correctly. I think it is definitely a very helpful resource to have.
And now you know how to learn the French language the easy way! This is the perfect way to learn French for kids, for high schoolers, for parents and even co-ops and French clubs! Getting Started with French is inexpensive and is loaded with lessons that cover all the basics and beyond. My children and I are already at lesson 30 and it never gets old, even though we do it daily. Why? Because the lessons are to the point and digestible yet thorough and very complete!
How to Learn French Fast (as well as other languages)
French is the first of several other languages to come in the next few month. They will be publishing Latin, Spanish and Russian books, just like Getting Started with French, so we are beyond excited about it. What we love about this approach is how easy and quick it is to learn the basics of French without too much effort and without taking up too much time from our day.
I had made it a point to give our languages more of a priority in our homeschool this new academic year and Getting Started with French makes that possible. More importantly, I highly recommend it for busy parents who want to teach it at home, but have little to no time to prepare lessons ahead of time or have no time to browse the web for resources and materials. I am telling you: all I use is this book, a whiteboard and a dry erase marker for this and my kids love it!
Getting Started with French: Beginning French for Homeschoolers and Self-Taught Students of Any Age
&