Astronomy is one of our favorite Science studies! It's fun to review books that we love, including those by a wonderful author, Carole P. Roman! We love reading, learning, studying and even making awesome hands-on planet projects! In this post, we will show you a set of super fun Solar System activities for kids! Come take a look!
Solar System Books for Kids
Do your kids love studying all about the Solar System, including planets, asteroids, stars, meteors and everything else amazing that is in outer space? Well, here are some super fun books that go perfectly with any planet activities for kids. Click on the images to get more information about these fun texts.
For this lesson, we read fun books about planets and space, specifically, the two books below.  These books are so much fun to read! Rocket-Bye is especially fun to read right before bed! It tells the story of going to outer space and it includes a lot of details about that mysterious place. The kids couldn't get enough of this book!
And before you make the solar system map for kids that we will show you below, be sure to read If you were me and lived on Mars. Wow! What a fun book for kids! It is so detailed! It really does paint the picture of what it would be like to live on Mars.
I personally cannot imagine doing that, but the kids found many positive things about living there, especially the unique things like playing basketball there and dealing with a different level of gravity. After listening to my kids' comments during the reading, I confess, it changed my perspective and I think I would be open to trying it for a short time. 🙂
If You Were Me and Lived on…Mars (A Child's Introduction to Cultures Around the World) (Volume 20)
Rocket-Bye
Solar System Activities for Kids
And now, let's learn how to make some fun space activities for kids! You will need: a large piece of black construction paper cut in half, lengthwise, white colored pencil, yellow construction paper, a glue stick, scissors, half beads and glitter.
To make Solar System projects with kids, be sure to keep an eye on the younger ones and help them with the scissors and glue, as needed.
Basics:
Trace and cut half a circle with the yellow construction paper. Use the white colored pencil to trace around the rounded part on the bottom of the black construction paper (take a look below).
Trace a line outside the sun. This will be Mercury's orbit line. Trace three more (Venus, Earth and Mars).
Then, trace a few dashed lines or dotted lines. This will be the asteroid belt!
After that, the lines are more spaced out. You will need four more lines (for Jupiter, Saturn, Uranus and Neptune).
Next:
For this homemade solar system craft, having half beads of different colors and sizes is best, but you can always paint them, if needed. Glue the sun construction paper and a half bead of different sizes and colors on each orbit line.
Use glitter for the asteroid belt and for rings around both Saturn and Uranus.
You can also put a few tiny blobs of glue with glitter for star clusters!
Label the sun, the planets and the asteroid belt!
We're done! Aren't these Solar System projects kids can make amazing?! And once the project was done, we found Mars and we read If you were me and lived on Mars again. Seeing where Mars is really brought an new perspective to what it would be like. The book was fun to read again. It never gets old. We then read Rocket-Bye before bed that night.
Here are some more books that we love by Carole P. Roman! We love all of her books and highly recommend them! Click on the images to learn more about them!
We have read the Renaissance and Middle Ages books when we were studying that time period. We are looking forward to incorporate our American West book soon because we are going into American History now.
If You Were Me and Lived in… Renaissance Italy: An Introduction to Civilizations Throughout Time
If You Were Me and Lived in…the American West: An Introduction to Civilizations Throughout Time (Volume 10)
If You Were Me and Lived in…the Middle Ages: An Introduction to Civilizations Throughout Time (Volume 6)
If You Were Me and Lived in…Viking Europe: An Introduction to Civilizations Throughout Time (Volume 3)
If You Were Me and Lived In…Ancient Greece: An Introduction to Civilizations Throughout Time (If You Were Me and Lived In…Historical)
If You Were Me and Lived in…Ancient China: The Han Dynasty – An Introduction to Civilizations Throughout Time (Volume 2)
&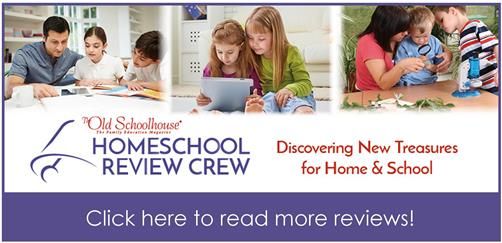 You may also like: