What are the Requirements to be President? Do you know? In this post, you will learn just that to teach your kids. And not only that, but you will also be able to print out 4 sheets of our "If I were President" printables for your kids to fill out.
By the end of this post, your kids will know that there are requirements to be president, like you need to be a certain age to be president.
The qualification we will be talking about apply to both an aspiring United States President and United States Vice President (thanks to the 12th Amendment).
What are requirements to become President of the United States?
Being a United States President isn't as easy as it might look. It is a very heavy burden to carry. Many Presidents age quite a bit while they are in office because of the long hours the put in at work and all of the responsibilities that they have to carry out, not only in an acceptable way, but in an excellent way.
"The duty imposed upon him [the president] to take care that the laws be faithfully executed, follows out the strong injunctions of his oath of office, that he will 'preserve, protect, and defend the Constitution.'" ~ Justice Joseph Story
Presidents of the United States (America Handbooks, a TIME for Kids Series)

The Big Book of Presidents: From George Washington to Barack Obama

Being eligible to be President also has its difficulties. Not everyone can apply to run for the highest office in the land. The Constitution has three very specific requirements that every applicant for the Presidency of the United States has to fulfill.
There are three basic, but very important requirements. The Constitutional Framers were wanting to make sure that the qualities of patriotism, judgment, and civic virtue are enforced in whomever becomes President of this great nation. We will talk about each in depth.
Our Country's Presidents: A Complete Encyclopedia of the U.S. Presidency (Encyclopaedia)

US Presidents Pocket Flash Cards

Requirements be President of the USA:
There is a certain age to become President.

Also, there is a citizenship statute.
Finally, there is a residency term.
Let's talk about each of those!
Requirements of US President Details
#1 What is the minimum age to be a US President? The age requirement to be President is thirty-five or older. There isn't really a maximum age, but common sense comes to play here.
We wouldn't want to have a President that is sickly or too busy tending to his health to fulfill his Presidential duties. So, to confirm, a person must be at least 35 years old to be eligible to apply to be President of the United States.
#2 Another one of the requirements be US President is that the person applying for the position must be a natural-born citizen. That means that he or she has to have been born on US soil. A person that has acquired citizenship in time is not eligible for this job.
Anyone wanting to become an American President must be able to prove that their nationality is American and that they were born in the United States.
During the Constitutional Convention, John Jay wrote to George Washington and said,
"Permit me to hint, whether it would not be wise & seasonable to provide a strong check to the admission of Foreigners into the administration of our national Government, and to declare expressly that the Command in chief of the American army shall not be given to, nor devolved on, any but a natural born Citizen." source
Smart About the Presidents (Smart About History)

The New Big Book of U.S. Presidents 2016 Edition

#3 The third Constitutional requirement to be eligible for the highest position in the country is that the person applying must have lived on US territory for a minimum of 14 years. This means that he or she has been an official "permanent resident" of the United States.
It is disputed whether those 14 years have to be consecutive or cumulative, as one past President was allowed to be in office when his residency wasn't consecutive.
It is speculated that the Framers wanted the person to have lived in the country he or she wants to rule and protect long enough to know its ins and outs better.
This issue is found in Article II in the United States Constitution. With it, there are 2 other requirements. First, you cannot participate in any anti-country, anti-government rebellion.
To override this, two thirds of Congress would have to vote in their favor. Second, the 14th Amendment and Article I recommend that they don't get impeached by the House that would end in the Senate removing them from office.
How Do you Become President? Homeschool Printables Cards
This post shared the three main requirements to be President of the United States. What does it take to be President of this great country? A whole lot, as we have seen!
And now that you know what it takes be President, it is your kid's turn to use this free printable set of notebooking pages to write what he or she would do if they were President.
These books will go well with our homeschool printables!
If I Were President

So You Want to Be President?: The Revised and Updated Edition

The Kid Who Became President (Kid Who (Paperback))

The Kid Who Ran for President (Kid Who (Paperback))

Thank you for reading our What are the Requirements to be President? with "If I were President" Printables post!
You might also enjoy: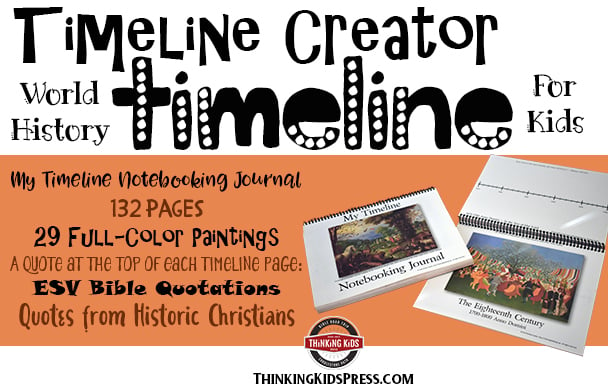 Tour of the USA – Printable Flag with Pledge of Allegiance Cursive Pages
Tour of the USA – Printable Manuscript Pledge of Allegiance Pages
Awesome USA Studies (Activities & Free Printables)
Tour of the USA: Lessons, Activities, Books & Free Printables
Tour of the USA – Printable US Activity Coloring Pages
American Flag with Pledge – Fine Motor Skills Cutting Strips Activity
____________________________________________________________________________________________ ____________________________________________________________________________________________
Sale!
Work with Me! Personalized Coaching Sessions (Montessori & Homeschool)
$75.00
Do you need homeschool or Montessori at home coaching?
We customize a package that will help YOU the most, but this is our most popular package:
Take advantage of my 15 years of experience in the Montessori philosophy and 10 years of homeschooling.
1 A 30-minute video (or phone) call via Zoom for a 100% personalized "in-person" coaching
It will be recorded and the link will be sent via email within 24 hours for further review.
Once you purchase the coaching session HERE, I will contact you to set up a time that works for both of us.
2 An email prior to coaching call detailing what questions, concerns, issues need to be addressed.
This helps with maximizing face-to-face time for actual practical implementation tips.
3 Any prior recommendations from my online shop (ebooks, etc,) are included
4 A follow-up email within 24 hours of the video call, detailing what was discussed, steps to take, any additional recommendations from my online shop (again, also included in the package).
5 A second follow-up email/contact 1-2 weeks after the video coaching call to see how client is progressing and to see if another video call needs to be scheduled
____________________________________________________________________________________________ ____________________________________________________________________________________________
Reader Interactions