This blog post isn't only a review for Notebooking Pages that is offering an amazing Lifetime Membership with so many benefits for your homeschool.
What is notebooking? Have you ever heard of it?
Notebooking, in a nutshell, is the most structured and flexible way of studying any topic under the sun.
This is not copywork, although copywork could be included in a lesson.
Basically, we went to NotebookingPages.com and logged into our Lifetime Membership.
I took a few minutes to browse the many subjects and topics to find topics that
1) we are already studying and can enrich with these note booking pages and
2) we are interested in studying to print out and find a time to study them.
In this case, we were wrapping up our biology lessons about the different systems in our body like the circulatory system, the respiratory system, etc.
So when I came across these printable skin lessons, I knew it would be perfect to expound on our unit, especially because we hadn't studied skin much.
Homeschool Printable Skin Lessons for Kids using Notebooking
Take a look at how awesome these printables are! Having the Notebooking Pages Lifetime Membership is definitely paying off!
These pages had amazing pages that bring out plenty of provocations to ask questions, to research and to learn.
The reason why I mentioned that notebooking is structured and flexible at the same time is because of several reasons. Within the topic the pages are about, you have the flexibility to go as in depth as you want.
Make it an introductory lesson or go into all kinds of rabbit trails to keep on learning and connecting learning more and more. Isn't that awesome?!
3D Skin Model
After using this integumentary system notebooking set, I got inspired and we made a 3D model of a limb.
We used simple items like skin-colored felt, red yarn and a wooden cylinder from our homeschool materials.
We really brought our learning home to realize just how much our skin does to protect us.
We learned so much with these notebooking pages!
And I love the freedom that they give us to learn what we want, how we want it.
Actually, I love how NotebookingPages.com has so many notebooking pages covering so many topics!
I mean, these are just a few pages, compared to the thousands that they offer.
To use our systems unit as a good transition, I decided to get the anatomy pages to use as a review and also the five senses pages to do afterward. I love it!
Let me highly recommend getting the Notebooking Pages Lifetime Membership for your homeschool.
Once you try notebooking, you will discover just how classical learning had it right all along.
Doing your own research and asking questions is fantastic!
My children and I thoroughly enjoyed these printable skin lessons using notebooking.
Are you a bit unsure? Then try some of their freebies first! Click HERE to go to the member center to get your free membership.
Once you have your membership, you can have access to all of the freebies.
Try them and come back to get the lifetime membership. 😉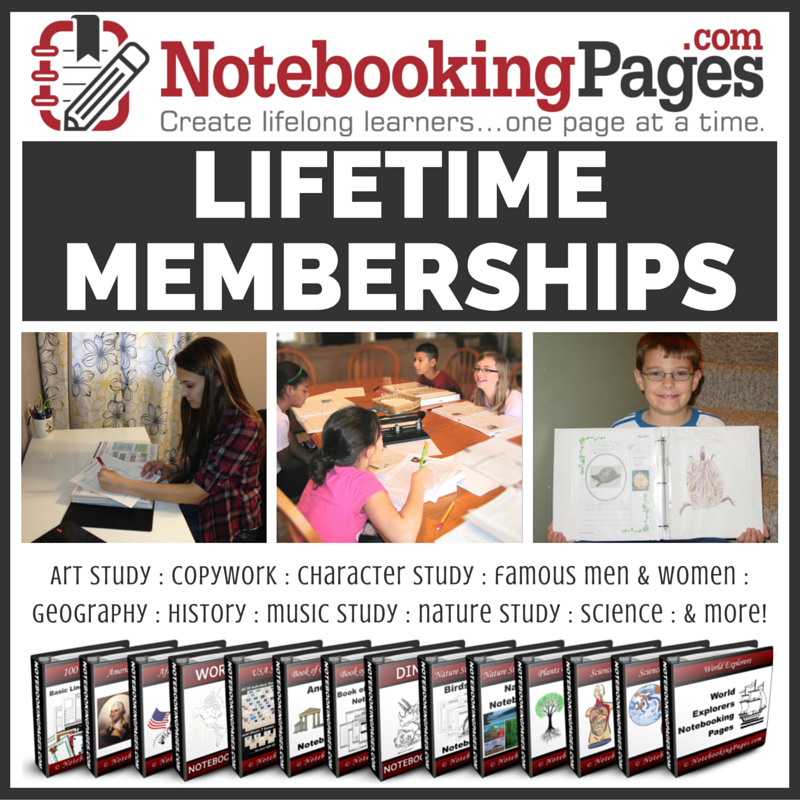 Humongous Heart Plush Figure – I Got The
Skin Plush – In the Flesh – I
I Heart Guts Tooth Plush – Flossin' Ain't
I Heart Guts Eyeball Plush – Party Pupil
&
____________________________________________________________________________________________ ____________________________________________________________________________________________
Sale!
Work with Me! Personalized Coaching Sessions (Montessori & Homeschool)
$75.00
Do you need homeschool or Montessori at home coaching?
We customize a package that will help YOU the most, but this is our most popular package:
Take advantage of my 15 years of experience in the Montessori philosophy and 10 years of homeschooling.
1 A 30-minute video (or phone) call via Zoom for a 100% personalized "in-person" coaching
It will be recorded and the link will be sent via email within 24 hours for further review.
Once you purchase the coaching session HERE, I will contact you to set up a time that works for both of us.
2 An email prior to coaching call detailing what questions, concerns, issues need to be addressed.
This helps with maximizing face-to-face time for actual practical implementation tips.
3 Any prior recommendations from my online shop (ebooks, etc,) are included
4 A follow-up email within 24 hours of the video call, detailing what was discussed, steps to take, any additional recommendations from my online shop (again, also included in the package).
5 A second follow-up email/contact 1-2 weeks after the video coaching call to see how client is progressing and to see if another video call needs to be scheduled
____________________________________________________________________________________________ ____________________________________________________________________________________________