Here is the second part of our super fun Pirate Unit! We made 3 easy crafts, we read books and we played with our printable 3-part cards. I am making the 3-part cards a FREE printable for you! Have fun and enjoy our Pirate adventures! Arrrrrrr!
1. Pirate Eye Patches
This is a super simple craft to make. All you need is half a sheet of black construction paper, a pair of scissors and magic tape. Cut a circle out of it and a couple of strips length-wise. Tape the strips to either side of the circle, place the circle over one eye and tape the back once it is around the child's head for correct sizing.
That's it! So easy and so much fun. Since we were more in garb and all with the eye patches, we started practicing our pirate talk, including our "Arrrrrrrr!"
2. Pirate Looking Glasses
We used some leftover gift-wrapping paper rolls. I actually only used one and cut it in half for them using scissors. I put a few things in front of my children and let them go at it to decorate their pirate looking glasses in any way they wanted. It was a great opportunity for them to practice their fine motor skills, creativity, dexterity and imagination.
They used scissors, yarn, washable markers, crayons and tacky glue. They had a blast and felt even more like pirates when they were done. They ran around the house finding "treasures" with the eye patch on one eye and their looking glass on the other eye.
3. Pirate Paintings
Next, we used the white side of gift-wrapping paper to make some artwork, but you can also use cream or tan wrapping paper. I got the idea for the handprint pirate heads from the "P is for Pirate" lesson from SchoolHouseTeachers.com. You can read my review on that website HERE.
We used washable paints to make the pirates. Basically, I used foam paint brushes to paint three stripes. The middle stripe is always tan or pink for the pirate's face and the paint on the fingers (pirate's beard) is either black or brown. Once the handprints are dry, paint stripes on the bandanas and eyes, eye patches and mouths on the faces.
And we actually did use the wrapping paper to wrap some gifts we were giving out that week, so the craft worked out perfectly. We loved making the pirate paintings. It was so creative, useful and fun.
FREE Pirate 3-Part Cards Printable Set
I made these twelve 3-part cards for my children. I used common pictures and terms used by pirates: hat, flag, chest, skull, ship, boat, map, sword, barrel, treasure, helm and parrot. They turned out great!
I printed 2 color copies of the set on white card stock and laminated them using a thermal laminator. Then cut them with a guillotine. It is important to point out that one set of cards is cut with words and pictures together.
The second set of cards was cut like the first set, except that the pictures and the words were cut separately to make them 3-part cards (the cards with picture and words, the picture cards and the word cards). That's it! They are ready to be used! I use a zipper baggie (sandwich size) to keep them together.
How to use the pirate 3-part cards:
I set out the 12 main cards (4 columns) with spaces in between the cards. Next, I handed Sister the set of pictures. She looked at each one and matched the pictures with the cards and placed the picture cards next to the main pictures. She is almost three years old and did wonderfully.
After she matched the picture cards, I gave her one word card for her to hold and look at up close. She sounded out each letter in the word then I sounded the word out for her since she can't read yet. She looked around at the cards on the rug and matched the word cards with the main cards.
She also did a great job matching these. She wanted to do this activity over and over.
Now these FREE pirate 3-part cards printable can be yours!
Get it here: Pirate 3-part cards
I am just asking you to not share the file, but rather share the link to this post instead. Thank you so much and I hope your little ones enjoy this activity as much as mine did.
And don't forget to check out our post on Arrrr! Favorite Pirate Books.
 More Pirate Ideas Here: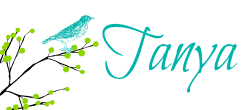 Follow The Natural Homeschool's board Arts and Crafts on Pinterest.