Here is part #3 in our Pirate Unit! We have had so much fun with our pirate books, lessons, crafts and games! And we are so happy to share this with you! To make it even better, we have a new set of FREE printables. Here, we have 5 really easy, fun and educational games that you can play with your little ones using these FREE printable cards in this post.
Idea #1: Memory Game
I printed the card set twice (the FREE printable set in this post) using a color printer. Then I laminated them using a thermal laminator and cut them individually using a guillotine.
We played the typical memory game. We took turns, flipping two cards over at a time and trying to find matching cards. At first, I was going to play it with my oldest (5 years old), but my almost 3-year old decided to join us and was actually the one who won most of the games! She has amazing memory! Loved it!
After a game, we turned all the cards over and mixed them up well. Then we played again! They kept asking to play it over and over! We must've played it at least 10 times.
Idea #2: Matching Game
Matching Level 1
Another game we played with these cards is a matching game. Basically, I laid one set of cards on the mat face up and the other set was in a stack on the side. We would take turns picking one card and matching all the cards. Easy. Fun.
Matching Level 2
Here is another way we played the Memory Game: I laid one set of cards in a straight line on the mat and then dealt the second set with the players.  We then went in order down the line (left to right). Players would look in their cards to see if they happened to have the first matching card.
Idea #3: Naming Game
We laid one set of cards on the mat (the second set wasn't needed for this game) and we took turns thinking of names for the pictures. My 5-year old, for example, used the word "parrot" whereas my 3-year old used the word "bird." My eldest used "treasure chest" and my little one used "treasure box." And so on and so forth. It was fun listening to what they would come up with.
Idea #4: Sorting Game
The fourth game we played was really fun. First, we sorted the cards by "living" and "non-living." Then we played the game again, but used different stipulations like: "mostly brown in the picture," "big things," "animals," etc.
Idea #5: Patterning Game
For this game, I printed two more copies of the set of cards to have a total of 4 sets. The game was fun and easy: I set two different cards down and my two children would collaborate to look through the stack of cards and find matching cards to those two. Then they took turns making a pattern, following the pattern I started. They loved this one, too! They kept asking to play this game over and over!
Bonus Game: Pirate Coloring & Activity Book
This is a great giant coloring and activity book. In it, we colored, we counted, we made dot-to-dot pictures and we made pirate sounds, hehe. You can find some coloring and activity pirate books HERE.
As you can see, we had a really good time playing games and the best part is, all the games could be played using this one simple set of FREE printables! Are you ready to print your sets out and have some fun with your littles?
Find the file here: Pirate Memory Cards
Can you think of any other ways to use these cards? Please share in the comments below!
Don't forget to see our post Our Favorite Pirate Books and our post on 3 Pirate Crafts and another set of Free Printales!
Enjoy! Arrrrrrr!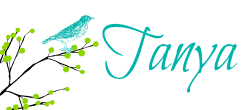 Visit our FREE Homeschool Educational Printables Board!
Follow The Natural Homeschool's board Free Homeschool Educational Printables on Pinterest.